COMING SOON...
TICKET INFO
COST
Adults from £10.00
Under 15s £6.00
(where applicable)
ORDER ONLINE
Add tickets to your basket and pay by card. Please bring your emailed receipt (on paper or smartphone).
ORDER BY PHONE
Box Office: 01497 822010 Open one hour before first screening, until 8pm.
LIVE EVENTS BOOKINGS CREDIT CARD ONLY
PLEASE NOTE
Cinema Tickets are
NON-REFUNDABLE
Food or Beverage brought in from outside our cinema is not permitted and may be confiscated.

"Holding hands at the movie show, when all the lights are low, may not be new, but I like it, how about you?"
THIS SCREENING
RSC: The Taming of the Shrew  (12A)
Live Theatre
Wednesday 5th June 2019, 7pm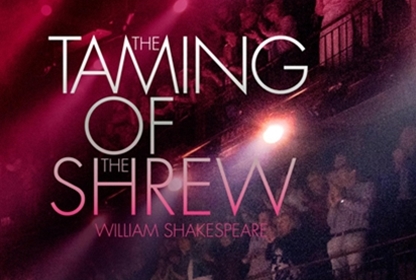 Certificate 

Duration 3hrs 20mins


In a reimagined 1590, England is a matriarchy. Baptista Minola is seeking to sell off her son Katherine to the highest bidder. Cue an explosive battle of the sexes in this electrically charged love story.

Justin Audibert (Snow in Midsummer, The Jew of Malta) turns Shakespeare's fierce, energetic comedy of gender and materialism on its head to offer a fresh perspective on its portrayal of hierarchy and power.