COMING SOON...
TICKET INFO
COST
Adults from £12.00
Under 15s £6.00
(where applicable)
ORDER ONLINE
Add tickets to your basket and pay by card. Please bring your emailed receipt (on paper or smartphone).
ORDER BY PHONE
Box Office: 01497 822010 Open one hour before first screening, until 8pm.
LIVE EVENTS BOOKINGS CREDIT CARD ONLY
PLEASE NOTE
Cinema Tickets are
NON-REFUNDABLE
Food or Beverage brought in from outside our cinema is not permitted and may be confiscated.

"Holding hands at the movie show, when all the lights are low, may not be new, but I like it, how about you?"
THIS SCREENING
Blackbird  (15)
Borderlines Film Festival
Sunday 15th March 2020, 8.15pm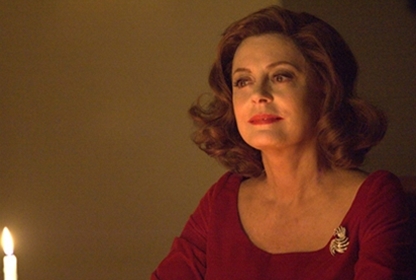 Certificate 

Duration 1hr 37mins
Director:Roger Michell
Starring:Susan Sarandon, Kate Winslet, Mia Wasikowska, Sam Neill, Lindsay Duncan
US, 2019, 1 hour 37 minutes
Susan Sarandon shines as a mother spending her last days with her family in Roger Michell's skilful recrafting of 2014 Danish drama Silent Heart. Taking place at a seaside retreat over a single weekend, Lily has made it clear to her husband and adult daughters (Kate Winslet and Mia Wasikowska) that she plans to take her own life in the face of a debilitating terminal illness. The characters cope with this emotional and ethical dilemma in conflicting ways that uncover hidden secrets. One of the UK's most versatile directors, Michell (Notting Hill, Enduring Love, Le Week-End) has assembled an outstanding cast to unravel this moving and complex human drama. Much more than a dramatised debate about euthanasia, Blackbird is a film about death that is full of life.
Preview courtesy of Lionsgate