This Event
Hay Music: The Volksrenije Choir of St. Petersburg
Sunday 7th October 2018, 3pm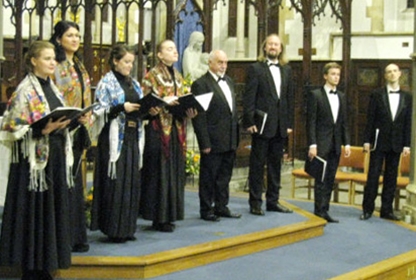 This outstanding small choir has delighted Hay audiences on previous visits with their fine voices and entertaining presentation in a programme of secular and religious music from Russia and elsewhere.

The Voskresenije Choir, all internationally trained at the world class St Petersburg Conservatoire and conducted by musical director Jurij Maruk, plan a programme in two parts: the first half concentrates on Russian sacred music including works by Rachmaninov, and, in the second, Russian folk songs allow each of the performers to perform a solo.

Note: This event takes place at St. Mary's Church, Hay on Wye.
Tickets sold by Richard Booth's Bookshop on behalf of Hay Music.