This Event
The Fitzwilliam at Hay 2019: Elgar - The Man behind the Mask
Saturday 28th September 2019, 2.30pm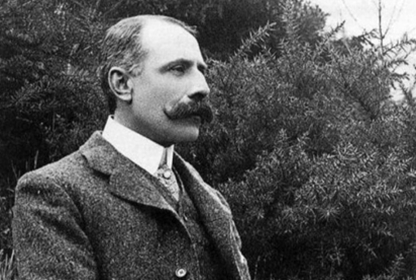 THE FITZWILLIAM AT HAY 2019

"Elgar -The Man behind the Mask"

Screening of award winning filmmaker, John Bridcut's film on Elgar. A surprising psychological profile of a musical genius followed by discussion with the pioneering writer on British music, Diana McVeagh.

"Elgar: the Man Behind the Mask" (2010) won the Czech Crystal Award for best documentary at the Golden Prague TV Festival in October 2010, and went on to secure the 2011 BAFTA Craft Award for Sound (Factual).

Note: This event takes place at Richard Booth's Bookshop Cinema, Hay-on-Wye.
Tickets sold by Richard Booth's Bookshop on behalf of The Black Mountains Chamber Music Trust.

John Bridcut MVO is an award-winning film maker and author, with a string of varied documentaries to his name. In addition to his more than fifty films, he has published two books and lectures and broadcasts about music and television.

John Bridcut began his career as a journalist on the staff of The Spectator, and moved into broadcasting as a BBC news trainee. After twelve years at the BBC, where he worked in national and regional newsrooms, and produced programmes such as The World at One, Newsnight and The Money Programme, he moved into independent production. With Viewpoint, and later Mentorn, he produced a range of current affairs programmes for Channel 4 and the BBC, as well as several series on subjects of contemporary history. For fifteen years now, he has produced programmes through his own company, Crux Productions, though on occasion he also freelances for other production companies.